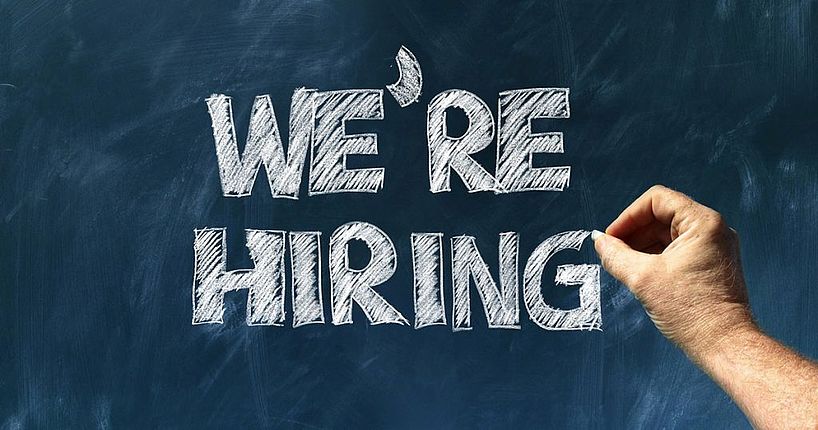 Job Opportunities at Innovative Laminations Company
Customer Service Representative
SUMMARY: This position is part of a Customer Service team that is responsible for working together to provide effective individualized, responsive, and comprehensive service to domestic, internal and key customers to achieve maximized customer satisfaction.
ESSENTIAL DUTIES AND RESPONSIBILITIES: (Other duties may be assigned)
PROCESS OWNERSHIP:
Handle incoming calls from current and new accounts, as well as sales reps., and internal customers.
Handle customer related issues through to completion:
Contacts customers when necessary to advise them regarding shipment delays and/or information necessary to process orders. Initiate orders for replacements and/or for correcting errors (shortages, wrong item shipped, etc.)
Initiate tracers with carriers if shipment is lost or damaged.
Handle Customer complaints (i.e.: incorrect orders, defective products, etc.).
Handle irate customers in a professional manner.
Obtain customer feedback information.
Track orders for Carriers and/or Customers
Provide general information to customers.
Troubleshoot & follow through with Order Requirements / Operations. Work in partnership with other departments, including warehouse personnel, to ensure a high customer service level.
ORDER ENTRY TASKS:
Enter all types of domestic and international orders including:
Phone/Fax/Returns
Order Entry – (EDI orders)
Drop Ships
Process special orders
Utilize proper Order Entry processing procedures
Returns
Handle inquiries regarding back order questions - follow through with the appropriate production personnel and respond to Customer in a positive and professional manner.
BILLING:
Invoicing and emailing to customer contact
Obtain Credit Card information and process credit card payments.
Support Accounts Receivable as required.
MAILINGS:
All types of mailings including: Invoices and Marketing Materials, etc.
Send samples upon request.
ADMNISTRATIVE:
Administrative responsibilities include:
Company phone coverage.
Filing
Data: REPORTING/UPDATE/Maintenance:
Confirming accurate pricing through customer quotes
Responsible for updating customer specific pricing in SAP
Maintain the Customer Master File and material data
Perform user testing for SAP & Outbound Upgrades.
Responsible for Statistical reporting (i.e.: SAP).
Create new accounts
Marketing:
Coordinate with customers and ILC's marketing assistant any samples that need to ship out
Provide the appropriate ILC product literature to the customer upon request or when applicable
Exporting:
Coordinates the shipment of material between the customer and ILC shipping department
Warehouse:
Provide assistance with warehouse functions (Picking/ Shipping Orders) in the case of an emergency. (UPON REQUEST ONLY)
Sales:
Gather pertinent information needed to qualify and quote a specific job request and provide to the sales staff
Enter a quote in SAP (UPON REQUEST ONLY)
Responsible for contacting current and new business customers to introduce new products and announce any specials as requested.
Finance:
Expedite orders upon request for customers:
If order is on hold, inform Finance that a particular order needs to be rushed.
Follow through to inform the respective manager of an expedited, special or emergency order.
Complete return authorization forms as required.
Submit new account information and address changes to Finance.
Notify the Finance Department of accounts that should be marked for deletion.
General:
Make and coordinate various Hotel, Airline tickets, Car Service, Trade Show, etc. reservations UPON REQUEST
OTHER ASSIGNED DUTIES:
Work in conjunction with IT Department: Responsible for phone system maintenance and related reporting. Contact vendor to report phone issues, problems, etc.
Performs other related duties and/or special projects as assigned.
OTHER SKILLS AND ABILITIES:
Must possess excellent telephone etiquette, demonstrated verbal communication and written skills and the ability to interact well with others.
Ability to communicate effectively with supervisor, co-workers and customers, work independently, or with a group, on various on-going projects simultaneously, and work accurately and dependably in a fast-paced environment.
Computer proficiency: Intermediate PC skills including Windows, Microsoft Excel and Word, and Internet use to navigate and search how to look up different sites and get specific information. SAP experience is a plus.
Ability to use PC for E-mail use.
Must be able to remain focused on the daily tasks of the job as specified above in order to maintain overall accuracy, meet daily deadline requirements, and meet overall performance expectations of the job.
Ability to use a calculator.
Able to interact within a team environment.
Ability to work accurately and dependably in a fast-paced environment.
EDUCATION AND/OR EXPERIENCE:
Associates Degree or higher.
2-5 years Customer Service experience and telephone communications experience.