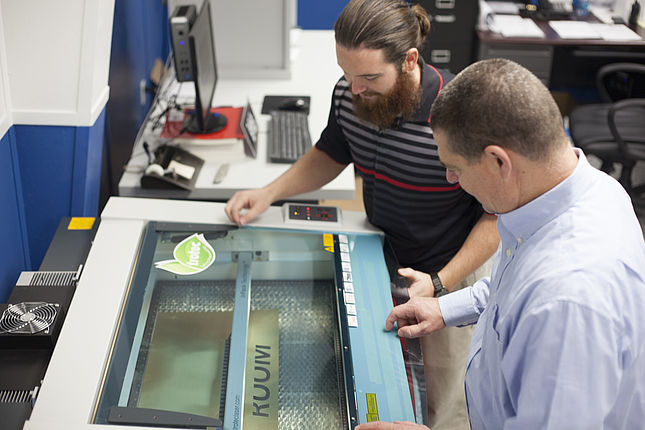 ILC believes quality is the ability to meet or exceed our customers' requirements for both product and service.
We're proud to be certified on the new standard!
Testing can be measured with various tools and gauges or be subjective for optical quality. Testing is conducted on each product specific to customer's end use and application.
Equipment quality lab
Industrial Lab Oven
Gloss Meters
Macbeth Light Booth
Trotec Speedy 300 Laser
IR guns
Impact Dart
Thermoformer
Q-Panel/QUV Unit
X-Rite Spectrophotometer Model #Ci6X with Color iQC Software
Test Capabilities
Orientation/Shrinkage
Dimensional Analysis
Color & Gloss Evaluation
Engraving & Laser Cutting Evaluation
Shearing & Cutting Evaluation
Impact Resistance
Adhesion Analysis
Thermoforming Evaluation
Accelerated Weathering Testing