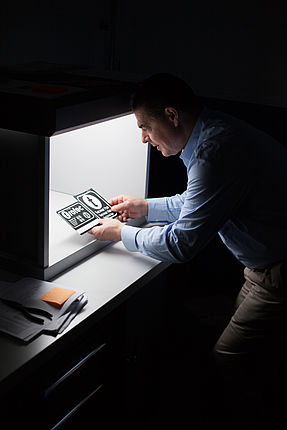 Industry leader in high quality, thermoplastic decorative plastics
Innovative Laminations is the industry leader in manufacturing high quality, thermoplastic decorative laminates. As a custom manufacturer, we are able to provide any plastic material, color, pattern and finish for our customer's specific needs. We continue to grow and develop our expansive product line, producing innovative and technically advanced, decorative plastic offerings for a variety of market segments and applications.
How does the customization process work?
Please contact us with your design and performance requirements or project challenges and we will tailor a product to meet all of your specifications. At Innovative Laminations we have the experience to provide you with not only a product, but a solution for your every need. We pride ourselves on our flexibility and willingness to think outside of the box, partnering with you to understand your needs and offer value to both you and your customer.
While we have thousands of raw materials in stock from which to custom manufacture product, we also regularly custom match film colors, plastic core colors, develop new patterns and performance enhancing films per your requirements. Depending on the development or match, we may need a sample piece of your target color or pattern, pantone or other color reference number and additional detail regarding the application and performance requirements and specifications.
Customers frequently request from and rely on Innovative Laminations to provide looks and products that they are unable to source anywhere else. Perhaps you've found a material that is the perfect look for your project, but your application requires a thermformable product and the material that you've located is not formable? Innovative Laminations will work with you to develop the aesthetic that you want with the properties that you need for your application.
Innovative Laminations stocks hundreds of decorative films. Contact us to determine if we have the look and material, in-house, to quickly manufacture what you need.
Gain a better understanding of the plastic core options available.