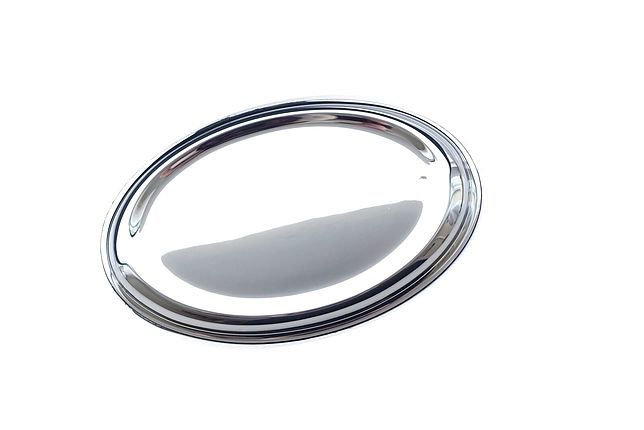 Save Time And Money With ILC's Chrome Laminate
ILC Vacformable Chrome
ILC offers an automotive grade chrome plastic laminate
ILC Laminate vs Chrome Plated Material
Lower scrap rate
Easier to fabricate
Less expensive
Material is ready to use, does not have to be sent out for plating or dipping
ILC's vacformable CHROME LAMINATE is a thermoplastic, interior or exterior, chromium film bonded to a formable ABS backing.
ILC Chrome is manufactured and tested to meet the rigorous demands of many industries (OEM Marine, RV, etc.) requiring exterior weatherability, resistance to heat, humidity, water, UV and chemical conditions.
Our exterior, automotive grade chrome film can be laminated to plastic substrates from .010" to .500" including, but not limited to Acrylic, TPO and ABS of various colors such as black, clear, natural, white or other.
Print, engrave and backlight our chrome for special effects!
Ask about our exterior, automotive grade chrome, ILC-0083-LS, for flat fabrication, as well.
Great Price + Hassle-Free Material = SUCCESS!
ILC Chrome Quick Forming Guidelines
Thermoform process conditions:
Heaters off, no direct heat to film side

Ideal laminating temperature (ABS side) 285°F - 360°F / 140°C - 170°C

Vacuum mold temperature 95°F - 105°F / 35°C - 40°C
Markets currently utilizing our material:
Marine
Automotive
Badging
Heavy Truck
Gaming
Point of Purchase (POP)
RV