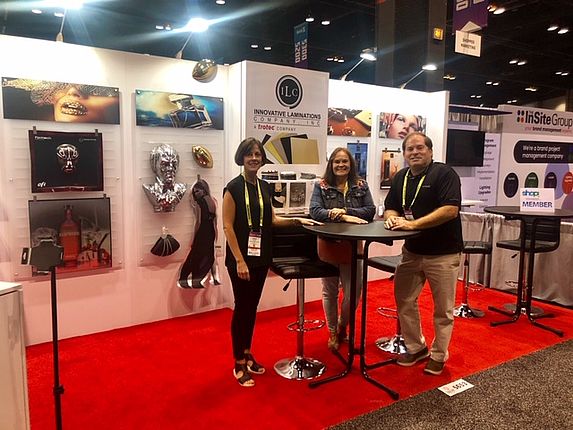 Capitalize on ILC's experience for your next POP display
Fabrication and printing requirements
Our customers benefit from our industry partnerships with customers and machine manufacturers. Our material testing is conducted by digital print industry experts with sample material provided by us. We understand industry standards, expectations and how our materials perform & the level of ink adhesion required.
Appropriate material & providing alternatives
Size matters. Sometimes customers think that a thinner substrate will save them money, but that's not always the case. We strive to recommend material that will deliver the best possible outcome based on the details of fabrication, printing & display requirements. We will also recommend alternative solutions if we think it will benefit our customer. Whether recommending metallic finishes as possible substitute for real metal or recommending one plastic substrate in place of another, we always have our customer's best interests in mind.
Optimizing material based on display specification
We maximize yield of our raw materials to ensure that we're providing the best possible sheet or LF/roll stock pricing to you.