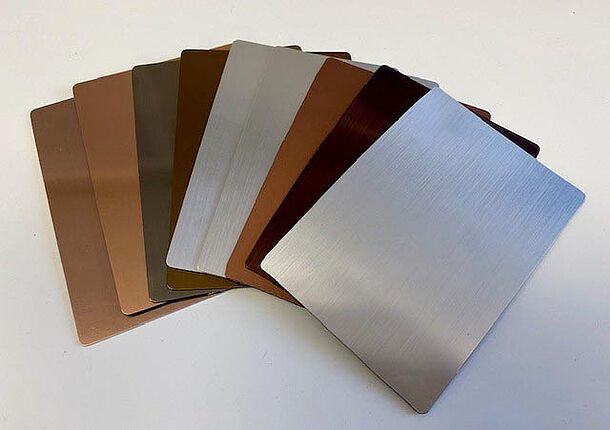 Plastic vs Metal
Get the look without the cost!
Why use metal when you can use plastic?
You can create a stunning POP display, with a less expensive material, without sacrificing any quality
Plastic or Metal? Visually, it's hard to tell the difference. If your next project calls for a metallic look, we can provide you an alternative material choice to help you lower your costs.
Plastic Metallic Finish Advantages:
Less expensive material costs
Easier to fabricate
Lower shipping cost
Flexible (material can be rolled)
Copper
Stainless Steel
Nickel
Silver
Aluminum
Brass
Bronze
Working on a tight timeline? We understand and we're ready to provide you with a FREE sample and/or material for a qualified prototype.
ILC-0055 Brush Copper (shown in store display image above)